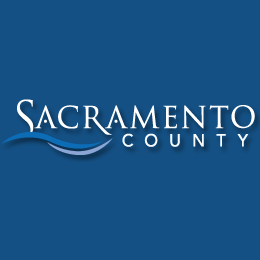 The Sacramento County Board of Supervisors voted yesterday to revise the Approved Budget for the 2022-23 fiscal year.
The Approved Budget in June totaled $7.3 billion. With the completion of the County's FY 2022-23 year-end financial closing activities and updated information, an increase of $540 million was proposed, bringing the Budget Recommended for Adoption to $7.9 billion in appropriations. The increase includes a $228 million increase in General Fund appropriations, and a $313 million increase in appropriations in other funds.
The increase in General Fund appropriations included $19 million of additional investments in new or enhanced programs, including addressing critical needs related to homelessness and behavioral health.
Among other additional allocations, the Board set aside $5 million for a pilot project aimed at utilizing property tax rebates for participating multi-family landlords to provide housing at below-market rates.
According to First District Supervisor Phil Serna, who proposed the idea, "It would work much the same as Williamson Act Contracts except that instead of providing a property tax break to farmers who conserve agricultural acreage, the purpose here would be to provide a valuable tax incentive to property owners who agree to offer rental units at affordable rates."
Serna continued by stating, "As far as we know, this idea has not been tried before, but given the dearth of affordable housing, it is incumbent on us to try new, creative ways to keep our constituents from spiraling into the depths of homeless."
The proposal means county executive staff will work in the coming months to design the mechanics of the proposal, and deploy it with the intent of assessing its efficacy so that it might be considered for expansion at a later date.
The Board of Supervisors approved the following additional costs, totaling $10 million:
​$5 million to establish a reserve for an Affordable Housing Incentive Pilot Program
$3 million to the Neighborhood Revitalization Fund for a Neighborhood Improvement Initiative, ​targeting blighted communities
$1.5 million to Animal Care facility expansion for clinic services
$500,000 to establish a reserve for senior programs
$100,000 to the Locke Management Association 
$50,000 to Wildlife Care Association
The Board is scheduled to formally adopt the Budget Recommended for Adoption on Sept. 27.
For details, read the Budget Letter to the Board of Supervisors or view all budget documents on the Office of Budget and Debt Management website.