Man shoots self after killing girlfriend in Rio Linda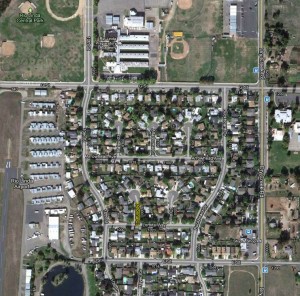 The suspect in a Rio Linda murder-suicide was found dead with a self-inflicted gunshot wound about 10:30 Thursday night.
Deputies responded to a call about 6 p.m. regarding a woman who was possibly dead in a house on Altoona Court. They found a woman inside, dead from a gunshot wound.
The SSD received information that led them to a residence on Los Molinos Way in Arden Park where a man who was possibly the suspect was believed to be.
Deputies spent nearly three hours trying to determine whether someone was inside the house. After receiving no response to public address announcements and phone call, a robot was send into the residence where the man's body was located.
The case is being treated as a murder-suicide.
He said the man and woman, in their 50s, were believed to be in a dating relationship.
The Sacramento County Coroner's office has  identified the woman as Darrilynn Groth, 54, of Rio Linda.
.
.