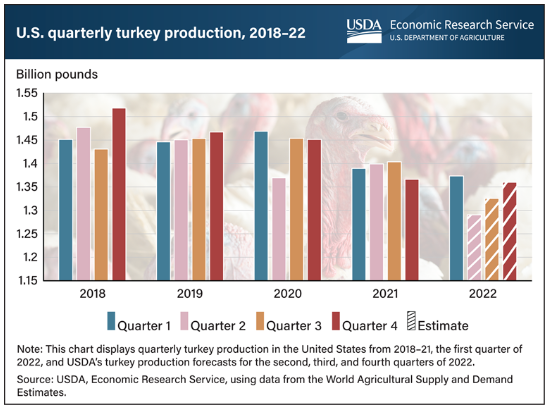 As you start thinking about Thanksgiving dinner this year, keep in mind… you may have some trouble finding the perfect holiday bird.
Experts say it will be tough to find the perfect turkey this year, and you will probably pay much more for the bird.
Thanksgiving is about a month away, but people have already been having trouble finding a turkey.
According to the USDA, bird flu has killed about 5.4 million turkeys in the US this year, but experts say this year's turkey shortage and high prices are caused by a multitude of factors.
"There's a little bit of a turkey shortage in part due to bird flu concerns. It has had an impact on some flocks, but there's also a big price difference in turkeys and a lot of that has to do with not only the availability of the birds but also everything that everyone else has experienced higher fuel prices" said Scott Jost, who raises ducks, turkeys, and pigs on 275 acres in northern California. "Drought, impacted supply of grains, Ukraine war, all these things come back and affect the cost of raising whatever turkeys we do have."
They say you can expect to pay anywhere from 25% to 100% more for your turkey this year.
"You will see the price go up on all turkeys but depending on who you are, how many you're buying, and what you're buying," Jost said.