As we finished cleaning up the Christmas wrapping paper and polished off the last of the eggnog, meteorologists warned that an atmospheric river would deliver a wallop of weather over the New Year's holiday.
And did it ever.
Sacramento County took heed of the long-term forecast and opened the Westside sandbag location on November 4th, but did we take advantage of the early availability? Even in the lowlands of Rio Linda, flood mitigation efforts completed in 1990-2000 have helped us handle atmospheric rivers before with some ease. We could manage this New Year's storm easily, we thought.
Not so much.
Record-setting gusts knocked down trees. Lines of power poles went down on Elverta Road knocking out power to thousands. Families went without electricity for days. Some saw their homes and cars destroyed, floodwater inundating their vehicles, or trees toppling onto them. Intense storms continued slamming the state for two more weeks, making problems worse every time.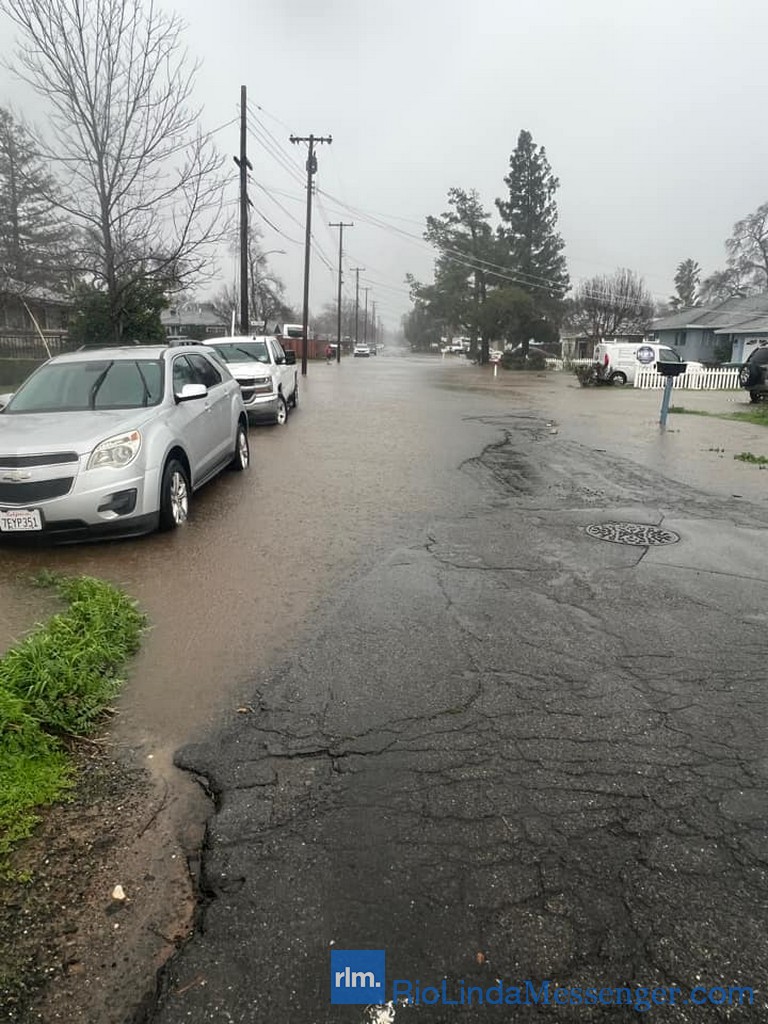 Throughout California, Thousands of people have been evacuated from their homes, and at least 19 people have died.
Experts say that the atmospheric rivers hitting the Golden State will undoubtedly help but probably won't be enough to reverse the drought altogether.
"With the snowpack the way it is right now, roughly around 200 percent for most areas of the Sierra Nevada, that's a great thing for California."

Chris Hintz, National Weather Service Sacramento
"These storms are really good news, but we still have a long ways to go. We'd need a couple of wet years in California back to back to make us feel like we're out of the drought here."
After nine atmospheric rivers, forecasters have now promised eight days of dry skies.
(Special thanks to all those who contributed photos on the Rio Linda Messenger Facebook page)