We can finally feel the snap in the air. A few of us have started the fireplace for the first time in six months or more. It's getting dark around 6:30. Autumn has finally, mercifully, arrived.
Like clockwork, each year once autumn arrives, Halloween comes quickly behind.
Here are the gathered Rio Linda/Elverta Halloween events for your little ghouls and goblins to stock up on sweets.
Rio Linda Elverta Recreation and Parks District Trunk or Treat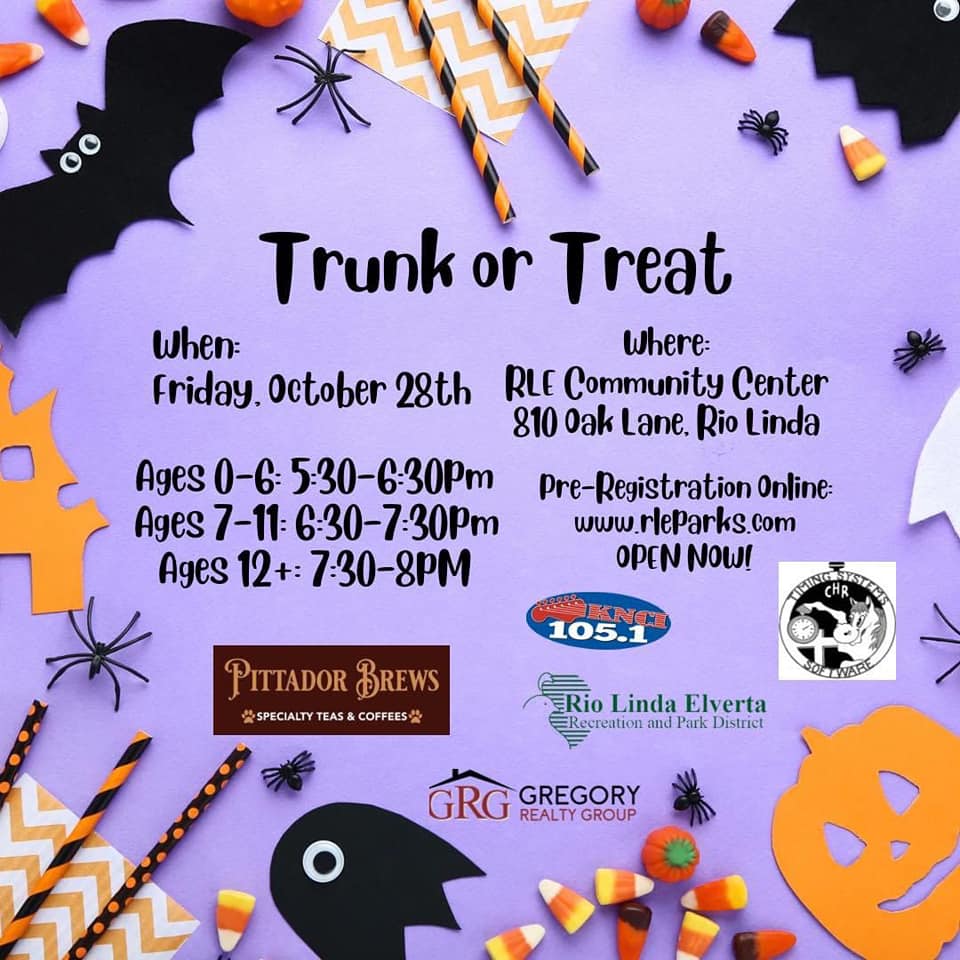 The RLERPD Trunk or Treat Event takes place at 5:30pm on Friday, October 28th at the Rio Linda Elverta Community Center at 810 Oak Lane in Downtown Rio Linda. For more information, please visit https://www.rleparks.com/
American Legion Post 521 Trunk or Treat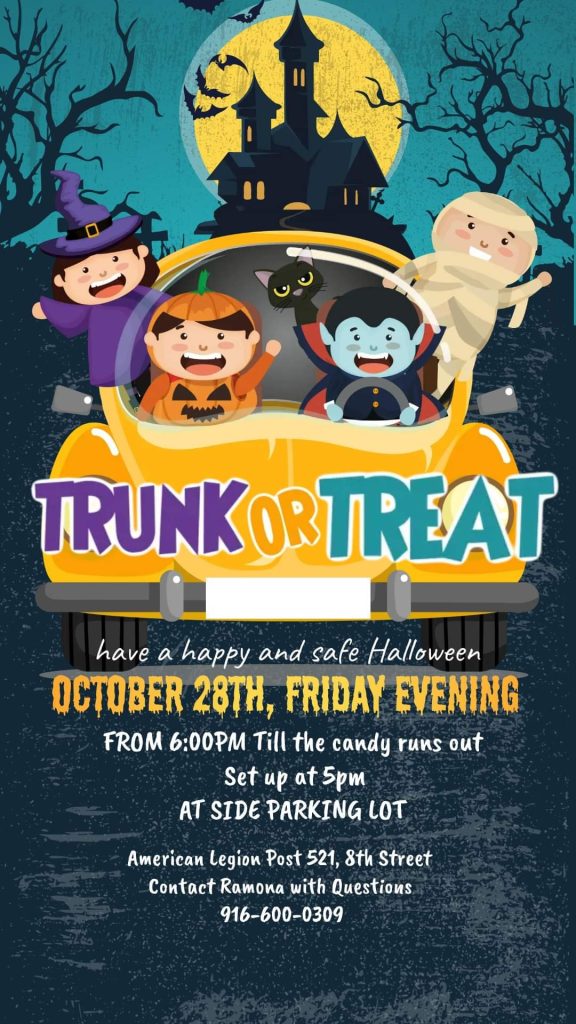 The Rio Linda/Elverta American Legion post 521 will be hosting a Trunk or Treat event this year.
Conveniently, it's taking place at the same time as the Parks and Rec event, and it's just steps away from the Community Center.
The American Legion is located at 6700 8th Street, just between M Street and Oak Lane.
Candy starts flowing at 6pm.
For more information, contact Ramona at 916-600-0309
Calvary Lutheran Trunk or Treat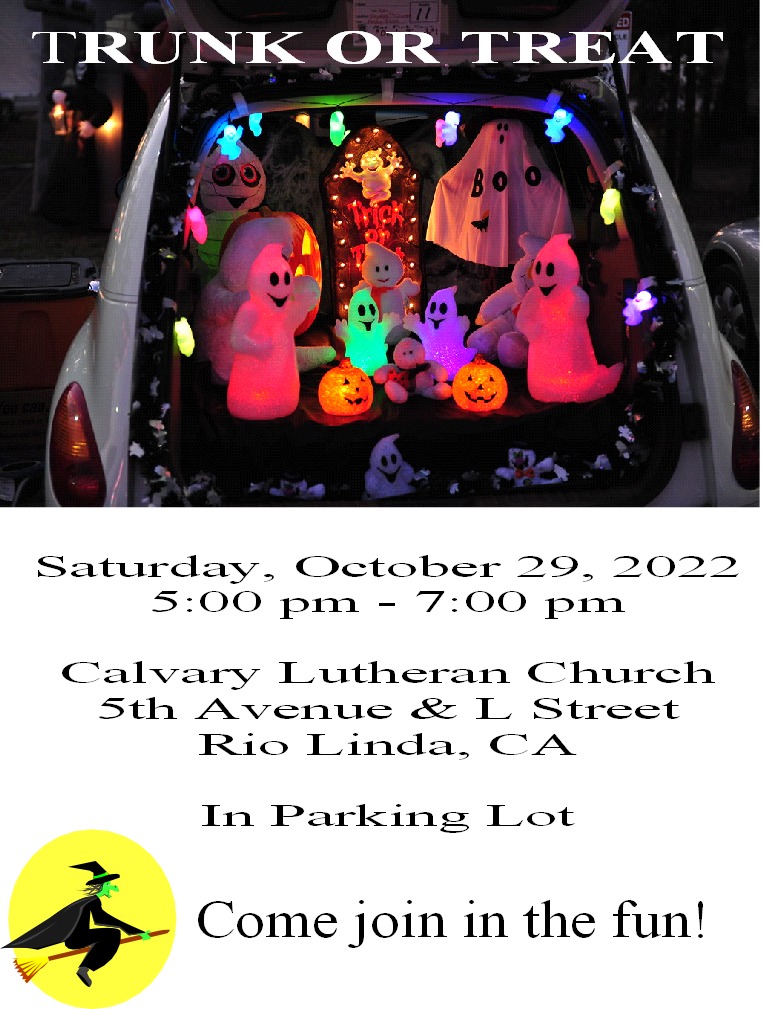 The Rio Linda Calvary Lutheran Church will host their Trunk or Treat event on Saturday night, from 5pm to 7pm.
The church is located at 5th Avenue and L Street in Downtown Rio Linda.
Lifepoint Church Harvest Carnival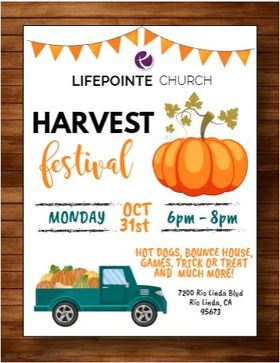 Lifepointe Church will be hosting their Harvest Carnival on Halloween night, October 31st.
They will have hot dogs, games, bounce houses, trick or treat and more.
Please visit them on October 31st between 6pm and 8pm at 7200 Rio Linda Boulevard, on the corner of RLB and Q in Rio Linda.
Calvary Baptist Church Fall Fun Night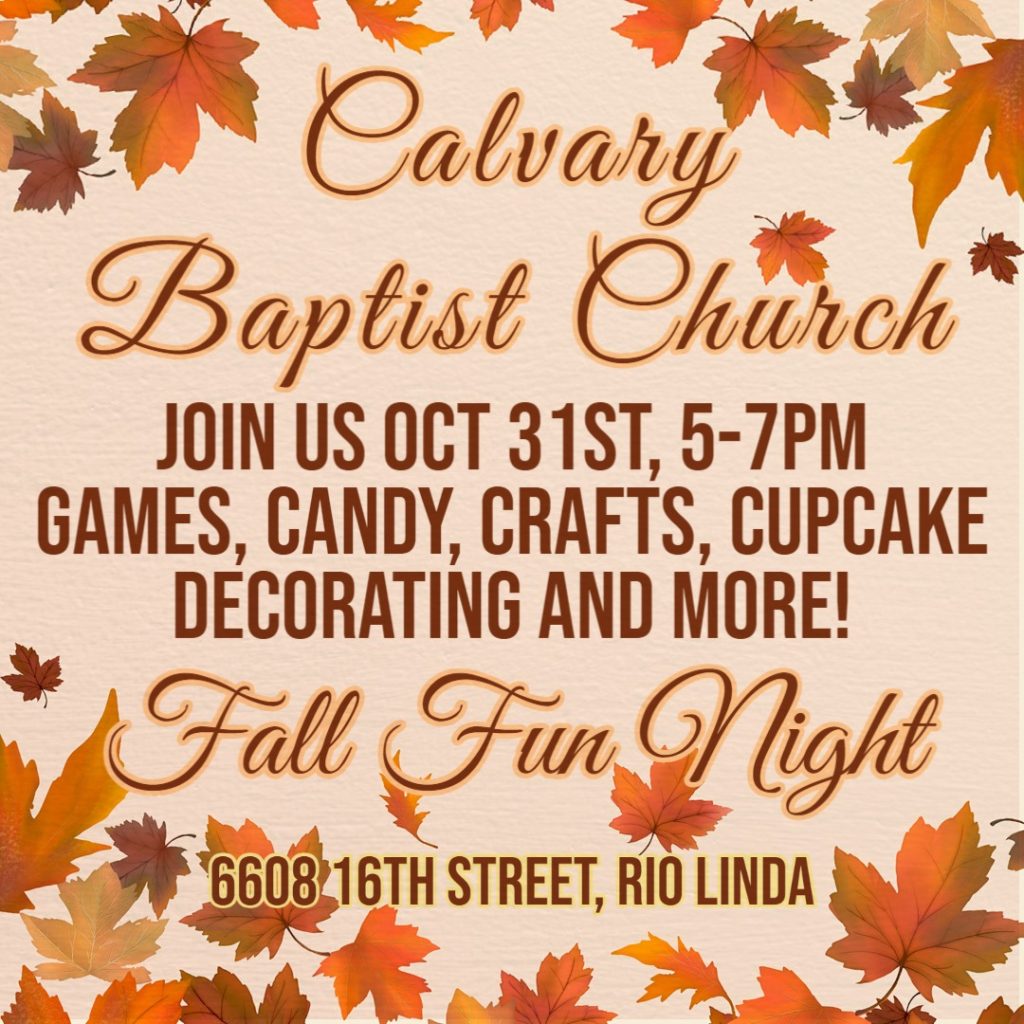 Calvary Baptist Church will be hosting a Fall Fun Night on Halloween, October 31st, at 5pm.
They are excited to offer games, candy, crafts, cupcake decorating and more!
They are located at 6608 16th Street in Rio Linda.
New Beginnings Fellowship Trunk or Treat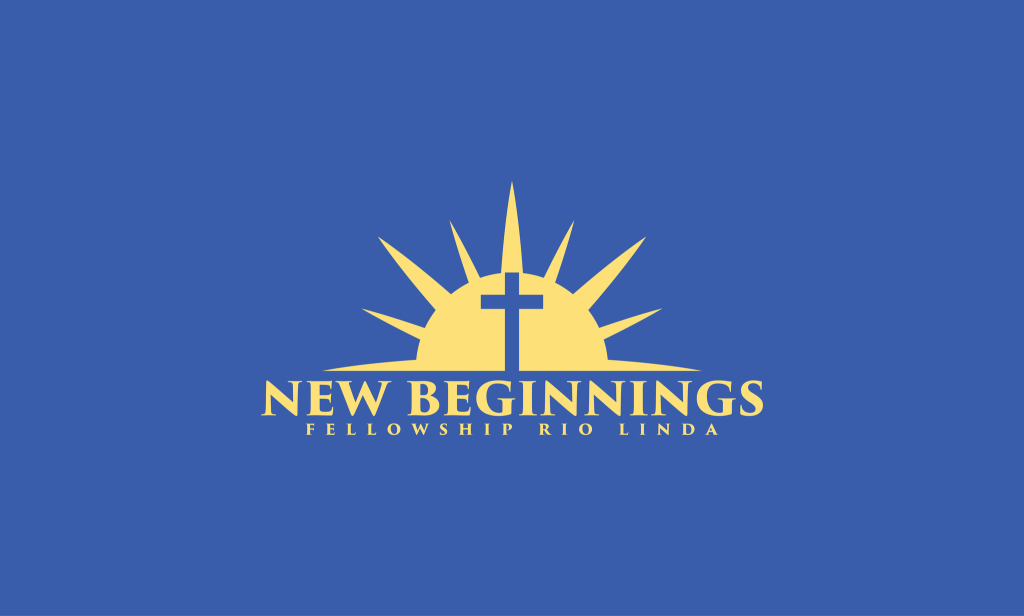 Here's another last minute event taking place on Halloween night- The New Beginnings Fellowship church at 7008 10th Street in Rio Linda are hosting a Trunk or Treat beginning at 5pm. Join them for fun, games and lots of candy.