You may remember the City of Trees festival at Gibson Ranch last year. No, not Aftershock.
City of Trees was held about a month before Aftershock and was seen as a preview on what to expect from the first Aftershock mega-concert at Gibson Ranch. It didn't go as well as planned.
The music was great, featuring hometown favorites Cake, and others such as James Bay and Halsey. However, on a mid-August Sacramento Valley day, temperatures flirted with triple digits and planners flirted with disaster when concert-goers couldn't get water fast enough. Traffic flow was miserable, leaving some attendees stuck in a dusty, unlit parking lot for 90 minutes or more.
By the time Aftershock arrived a month later, Gibson Ranch and promoter Danny Wimmer Presents had resolved most of the issues. While Saturday's traffic situation was difficult, it was not nearly as bad as what been seen at City of Trees and those problems had been largely fixed in time for Sunday's show. Drawing nearly 50,000 people across two days, Aftershock was a huge success.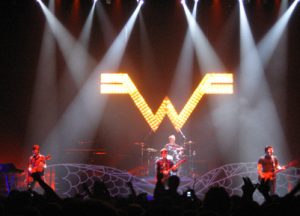 None of that will be an issue this year, as City of Trees event has relocated to Bonney Field at Cal Expo. This year's show will mercifully take place on September 10th, instead of the middle of August, and will feature headliners Weezer and Panic! at the Disco.
With the success of Aftershock, it's disappointing the promoters decided to move to Cal Expo. Regardless of your feelings about mega-events taking place at Gibson Ranch, the revenue keeps the park open, and helps local Rio Linda, Elverta and North Highlands businesses.
Here's hoping Doug Ose and the Gibson Ranch management team can land another event to replace City of Trees.
The Aftershock 2016 lineup should be announced near the end of May.