[fusion_builder_container hundred_percent="yes" overflow="visible"][fusion_builder_row][fusion_builder_column type="1_1″ background_position="left top" background_color="" border_size="" border_color="" border_style="solid" spacing="yes" background_image="" background_repeat="no-repeat" padding="" margin_top="0px" margin_bottom="0px" class="" id="" animation_type="" animation_speed="0.3″ animation_direction="left" hide_on_mobile="no" center_content="no" min_height="none"]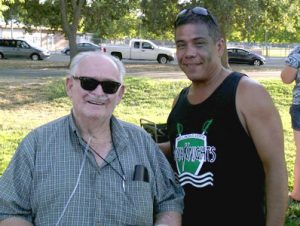 Food and fun go hand in hand… hamburgers, hot dogs, icy cold drinks, smoothies and ice cream. Unfortunately, due to complaints of nearby businesses, food trucks and food vendors at our local events may be eliminated.
Summertime in Rio Linda will be upon us soon, and with the summer sun comes the Rio Linda Farmers' Market and Peddlers' Fair. Fresh grown fruits and vegetables, herbs and spices, handmade soaps, jams and jellies… and the ever popular food trucks that never came to Rio Linda before they were invited to the Thursday Night Market. Summer also brings the Thunderbolt's Car Show on the Saturday of Memorial Day weekend, and the Rio Linda Country Faire- one of the most popular and successful family oriented events ever to be held in Rio Linda.
The Farmers' Market is is currently negotiating its' annual contract renewal with the Rio Linda Elverta Recreation and Parks District.
In this contract is a new stipulation that says ANY event that competes with a local business, or receives complaints from a business within a 500 foot radius of Depot Park will have to get a signed "letter of approval" from that business.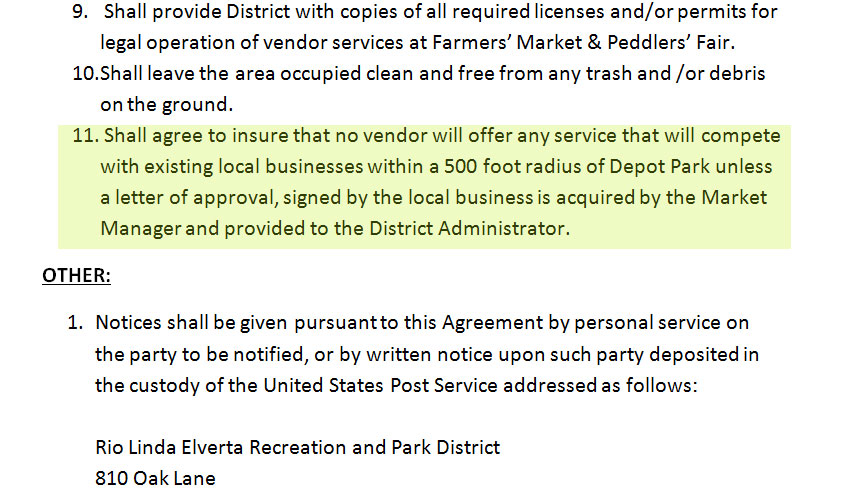 This would mean that Rio Linda Hardware could prevent anyone selling lumber or paint, and The Klip Joint can prevent anyone from cutting hair at these events. I don't see those goods and services to be areas of concern.
However, the 1-4-5 Club, by not signing a waiver, could eliminate the food trucks from the Farmers' Market and any food or drink vendors from the Country Faire and the Car Show.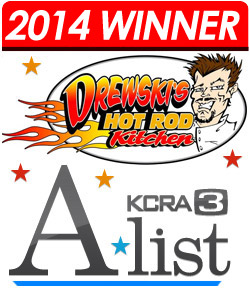 This wasn't part of the contract in previous years. One can only speculate that the genesis of this stipulation lies in complaints from a local business… a business that may think it's losing sales to food and drink vendors. This is a myopic viewpoint. The people visiting the food trucks in Rio Linda aren't the same people who were on their way down to the local watering hole for a shot and a beer. The food truck customers come because it's a rarity, an opportunity to get a taste of the Drewski Dog or the SqueezeBurger without having to travel into Sacramento. It's a destination. It's an opportunity to grab dinner from a KCRA A-List WINNER right here in town. These are customers who see the food trucks as a destination, not a convenience. If anything, local businesses should be pleased to have events like this deposit potential customers on their doorstep and have the opportunity to market to them.
I question why the Recreation and Parks District would agree to implement such a restriction. After all, they are a business, as is the Farmers' Market. As part of the new contract, the Farmers' Market will pay the RLERPD $1,000 per year for the use of the park. Is the RLERPD so flush with cash that they can blow off a thousand dollars? Without the food trucks that draw the crowds it's unlikely the Farmers' Market would be able to continue the event.
Earlier this week, the City of Sacramento approved a new ordinance which loosens restrictions guiding when and where food trucks can park and sell their products. Brad Wasson, the city's revenue division manager said:
"(Restaurants) don't want a food truck parked right in front of them, They're worried about their business. But we can't regulate competition."
The City of Sacramento understands that they can't regulate competition, which is exactly what it sounds like the RLERPD is trying to do.
But why? What benefit does it bring to the Parks District? They risk losing thousands of dollars in fees because of the complaints of one local business? Something doesn't add up.
I'm not even certain the RLERPD can demand anything of the food trucks if they are parked on County streets. Sacramento County has no ordinances guiding where or when a food truck can set up shop. This is evidenced by the flower and fruit vendors who set up shop on street corners all over the County every single day.
I also question why the RLERPD board would act to limit the continued growth and success of events taking place in their parks… OUR parks,  which so many residents look forward to.

On the RioLindaOnline Facebook page, the question was asked, "Are you looking forward to the opening of the Farmer's Market and the return of the vegetable vendors and food trucks on May 7th?"
Deanna Read  said "Just moved to Rio Linda this year and we cannot wait!"
Porsche Mackarness said "Yes! We were just discussing it at the park tonight. Can't wait until it starts back up!"
Lesa Johnson said "It became a very welcome part of my week and I am looking forward to buying fresh produce, different produce and whatever is in season . The food trucks were a great plus ."
Tommy Hintz said "Yes, love the food truck additions!"
Gale Robbins said "Very much looking forward to it. … Food trucks are a nice touch since they bring something different to our area."
The question was viewed by 3,926 people. It was liked by 175 readers and the overwhelming majority of the 105 comments were positive.
The RLERPD administration & finance committee will be taking up the issue on Monday March 16th, 5:30pm at the Community Center. Everyone is welcome to attend and share their opinion on the matter.
[/fusion_builder_column][/fusion_builder_row][/fusion_builder_container]