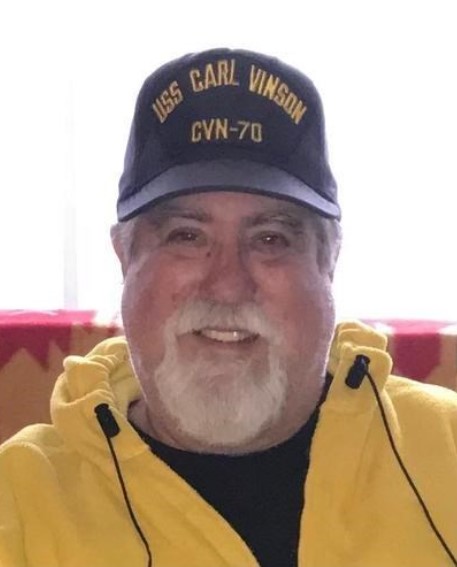 Fred was born in Sacramento, CA, was predeceased by his parents Sarah Dominick & Fred D. Wristen, Jr. & is survived by his 2nd mom Lois.
He graduated from Norte Del Rio H.S. in 1966 as Senior Class President & Homecoming King with Varsity letters in football (2nd team All City Running Back), basketball, baseball & track. He attended & played football at American River College & served 6 years in the Air Force Reserves.
Fred worked at Leong's Liquor & distributed wine for Heublein throughout Northern CA. He then worked in real estate for 36 years as an agent at Century 21 Nolan Inc., an agent/manager at Riverpoint Realty & an agent/broker advisor throughout his retirement.
Fred was a people person who deeply loved his family & friends. He was funny, honest, loyal, dependable & both feisty & endearing to those who knew him. He was a true friend & would give the shirt off his back. Fred was popular, athletic, talented & skilled; but he was very humble & did not like to be in the spotlight.
In his youth, Fred was a Golden Glove Boxing Champion & attained his Red Belt in Taekwondo. In adulthood, he played rugby (Sacramento Capitol Rugby Club, "The Caps"), softball (Hansen Painting) & flag football (Four Star Electric & Hollywood Hardware) as a quick & gifted receiver. He was a prominent pool player & was in the Northern CA Billiards Circuit.
He was also a 30-year member of the Rio Linda Golf Assn. For 27 years, Fred coached Jr. Varsity baseball, basketball & softball & was an assistant coach for Varsity football, basketball & softball all at Rio Linda H.S.
He enjoyed cribbage, dominoes, camping, fishing, big game hunting & bird hunting with his Britney Spaniel Buddy. He later loved relaxing with his Black Lab Burney.
Fred will be profoundly missed by his partner Barbara Krieger, his children Sara (Joe Veare) & James (Jennifer), Dana & his granddaughters Kathryn & Marilyn, sister Roseann (Dave), brother Mark (Bonnie), nephews, grand nephews & nieces, great grand nephew & nieces, cousins & many friends.
Fred passed away peacefully surrounded by his loving family. We thank all the medical doctors, nurses & caregivers who attended him while he steadfastly battled his illnesses. At his request, there will be no formal services.
Remembrances may be made to Blossom Ridge Hospice at 520 9th St. #220 Sacramento, CA 95814. God Save The Queen!
Note: As a reminder, the Rio Linda Messenger publishes obituaries from our community absolutely free, and they will remain online for as long as the website is online.