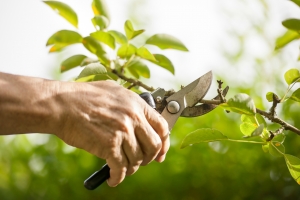 Get a Jump on Tree Pruning: Free Class at the Dry Creek Ranch
WHAT: Join us for a free hands-on workshop focusing on the pruning of young trees to promote healthy growth, structural strength and to encourage proper shape of the canopy as the trees mature.
PRESENTER: David Boyer is a Park Maintenance Supervisor for the Sacramento County Regional Parks (7 years) and a former USDA Forester (28 years) for the El Dorado National Forest. The Sacramento Tree Foundation will supply hand-out materials for the workshop, plus there will be a tree pruning video from UC Davis.
AUDIENCE: Local home or property owners who have planted, or are planning to plant trees for shade or aesthetics. This is not intended to teach exotic ornamental or fruit tree pruning.
WHEN: Saturday, February 3 from 9-12. The classroom portion will be from 9:00 to 10:00 and the hands-on pruning of the 30 trees at the Ranch House to be from 10:00 until they are all done, but not past 12:00 noon. Free to registered attendees.
WHERE: Dry Creek Ranch House, 6852 Dry Creek Ranch, Rio Linda, CA 95673
COST: FREE and we will be serving hot chocolate and cookies
WHAT TO BRING: Bring your own pruning shears, and we will show you how to use them and sharpen them. There will be some shears to use for those who don't have one. Bring gloves.
CONTACT:
David Boyer, Park Maintenance Supervisor
Sacramento County Regional Parks
Email: boyerd@saccounty.net
Office 916-875-1256
Mobile 916-997-5473
Hosted by the Rio Linda/Elverta Historical Society, a nonprofit 501(c)3 organization