This story has been well covered both on the Rio Linda Online Facebook page and in other local news media, but I think it's important to gather all the information in one place for the benefit and convenience of the Rio Linda/Elverta community.
Yesterday, July 14, 2018, a Sacramento Metro Fire engine from Station 111 on Rio Linda Blvd. was stolen and taken for an 85-mile joyride north through 4 counties.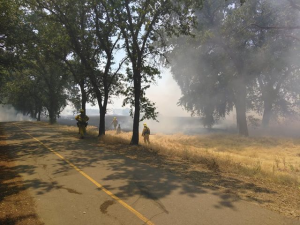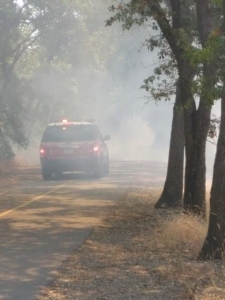 Around 1 pm yesterday, a call came in reporting a fire on the Sacramento Northern Bike Trail near Hayer Speedway and the Rio Linda Airport. Metro Fire responded from Station 111, as well as many other assets, including a bulldozer and Metro Fire chopper 2, which made some water drops. By 1:30, they had the fire contained and started releasing assets from the call. Engine #111 remained to finish mopping up and putting out hot spots.
In all, 12 acres were burned and no structures were lost or lives endangered.
This fire was later determined to be caused by arson. Metro Fire is looking for an 18-25-year-old male with a polished chrome mountain bike. The suspect was seen in the area where the fire began. Anyone with information should call the Metro Fire tip line at (916)-859-3775.
Three hours later, as Metro Fire was in the mop-up stage of the fire, a man jumped into Engine 111 and took off with it. He drove the engine to a house on Lomita Way in the Western Acres subdivision and picked up a female accomplice. Sheriff's officers recovered security video from homes in the area showing the female willingly entering the fire engine.
Sacramento County Sheriff's officers gave chase, as they made their way to Elverta Road, then north on Walerga Road, continuing to Fiddyment Road until reaching the Lincoln Crossing development in Roseville where they joined Highway 65. They continued on 65 through Wheatland until they joined Highway 70 in Marysville. From there they continued north on 70 passing through Oroville, until the chase ended in the Yankee Hill area, southeast of Paradise. As the pair drove, they tossed fire equipment and firefighters' personal belongings onto the road.
The chase lasted for over two hours, covering 85 miles, and included air and ground assets from the Sacramento County Sheriff's Department, Metro Fire, CalFire, California Highway Patrol, Placer County Sheriff, Yuba County Sheriff, and Butte County sheriff departments.
At one point, SSD helicopter STAR 1 had to drop out of the chase due to fuel concerns, and Metro Fire Copter 2 picked it up, until it was forced to make an emergency landing in the Lincoln area due to a mechanical issue.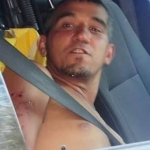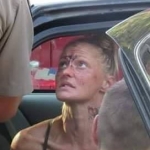 Agencies had trouble coordinating and getting in front of the chase where spike strips could be set. Spike strips were set five different times, but only one worked.
Ultimately, after driving on flat tires and naked rims for over a half hour, the vehicle pulled over and came to a stop when it couldn't make it up an incline. An unidentified male and a female identified as Candace Lee Seollard were arrested.
Engine 111 has returned to the Sac Metro equipment maintenance facility and there is a reserve engine in place to serve the needs of the Rio Linda Elverta community.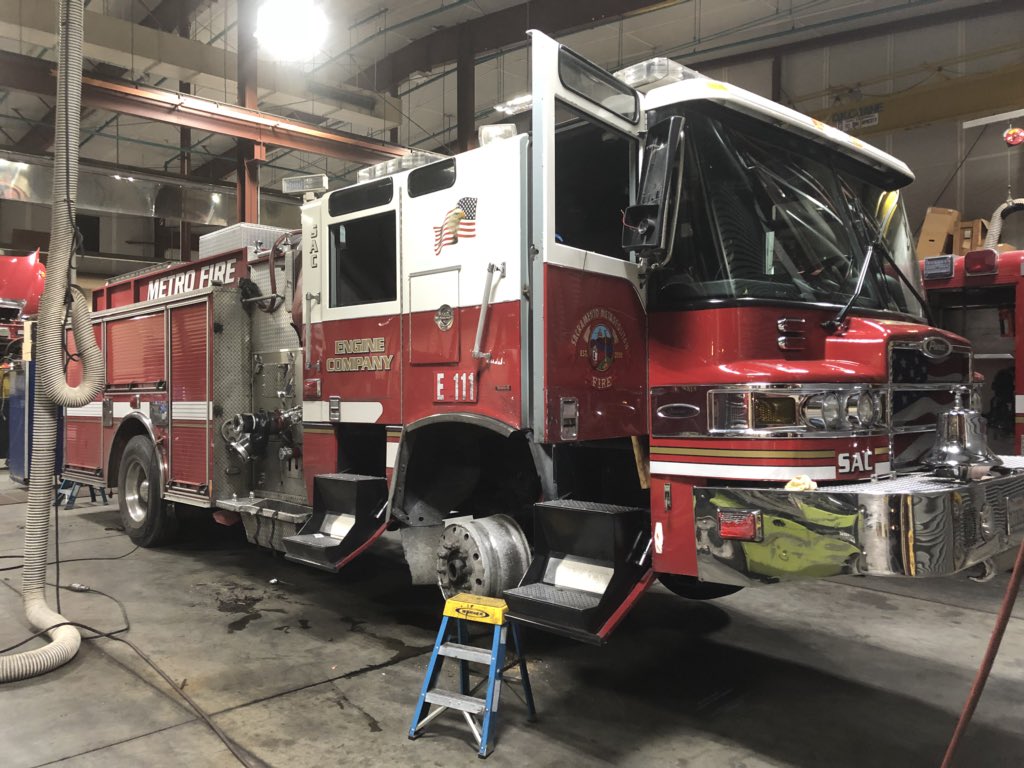 Photos provided by Sacramento Metro Fire, Jackie Sanchez and Yvonne Longstreth-Johnston