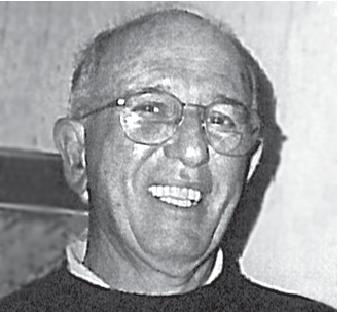 George Samuel Vernatchi passed away in Sacramento, CA on April 19, 2017, at the age of 91.
George was born on February 1, 1926, to Samuel and Lillian Vernatchi in Sacramento. He was preceded in death by his parents and sisters, Margaret Rakela and Mabel Lillman. George leaves behind his beloved and devoted wife of 62 years, Betty, his son Rob Vernatchi (Julie), daughter Robin Lund (Fritz), grandson Robby Lund, and sister-in-law Linda Lombardi.
George graduated from C.K. McClatchy High School in February 1944, and then enlisted in the U.S. Navy the next day to serve our country in WWII. George was stationed in Pearl Harbor. After being honorably discharged, George enrolled at Sacramento City College, and then went on to Sacramento State College to complete his Bachelor of Arts degree in physical education and earn his teaching credential. He continued his education and earned a Masters in Education and an administrative service credential.
George worked in education as a teacher, coach, and administrator for the Del Paso Elementary and the Grant Joint Union High School Districts for over 30 years. He finished the last 14 years of his career as principal of Rio Linda High School.
George enjoyed traveling to many places throughout the world, playing golf, watching and attending sporting events, and spending time with his family.
Services for George will be held on May 1, 2017, at 11:00 a.m. at George L. Klumpp Chapel of Flowers at 2691 Riverside Boulevard, Sacramento 95818.
In lieu of flowers, a remembrances should be made to a charity of choice
.