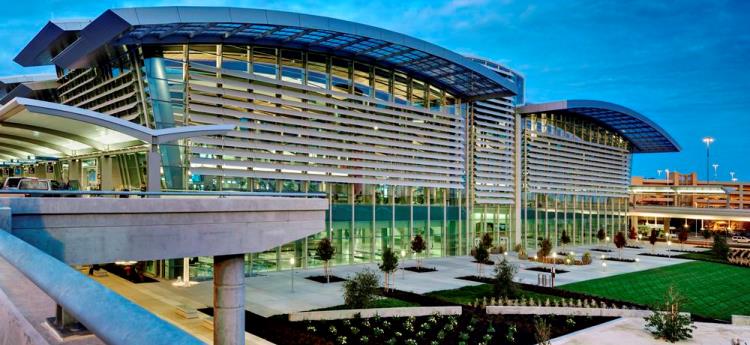 Question:
Hello. Just wanted to say that the airplane noise is really annoying, lately since the beginning of this week I have been hearing and seeing the airplanes so close and very often. I'm sure there are other people in Rio Linda who also notice. If you guys can talk about or make an article or survey to see what our neighbors are saying.
Answer:
Thanks for asking!
Earlier this month, Sacramento County sent out a notice about temporary changes to the runways at Sacramento International Airport. Here is what they said.
---
On Apr. 2, the Sacramento International Airport (SMF) will initiate a project to rehabilitate the West Runway (16R/34L) that will continue until late October. During this time, the East Runway (16L/34R) will be the only operational runway at SMF.
The rehabilitation will involve removing the existing asphalt runway and replacing it with a new concrete runway.
"Runway rehabilitation is a common necessity for airports. The new concrete runway will require less maintenance and have a longer lifespan than the current asphalt runway."


Airports Director Cindy Nichol
In preparation for managing a one runway operation effectively, airport staff consulted with other single runway airports to learn best practices for airfield maintenance that minimize the impact to commercial flight operations.
Due to the need for routine maintenance on the East Runway, the airport will implement twice monthly closures of the East Runway beginning at the initiation of the West Runway project. These closures will occur on the first and third Sunday of each month from 12:30 a.m. to 5:30 a.m. This was identified as the day and time with the least impact on operations. The first closure will take place Apr. 7.
"We have been working closely with our airline partners in planning for managing a one runway operation. We chose a five-hour window with the least operational impact."


Airports Director Cindy Nichol
During the twice-monthly closures, arrivals will not be allowed after 12:30 a.m. and departures not until 5:30 a.m. Aircraft that arrive after 12:30 a.m. during one of these closures will be diverted to another airport. Aircraft that do not depart before 12:30 a.m. during a closure will not be able to leave until the runway reopens at 5:30 a.m.
The East Runway is one mile closer to most residential areas, because of this, Natomas communities may experience an increase in aircraft noise throughout the duration of the project.
---
So, that's your answer. Until they finish the work on the west runway in October, we'll be hearing them a little more loudly on every other Sunday.
Thanks for writing!