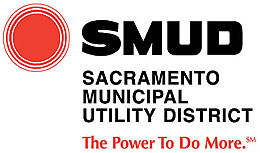 SMUD will join the North Highlands Recreation and Park District, the Sacramento Tree Foundation and dozens of volunteers to plant 20 trees at Larchmont Park in North Highlands on Saturday.
The community project, organized by the North Highlands Recreation and Park District, will increase shaded areas along the park's walkways, create greener spaces for public gathering and recreation, and help clean the air and environment for many years to come.
Funding for the tree planting event is made possible by the California Climate Investments Grant Project and the California Department of Forestry and Fire Protection. SMUD is partnering with North Highlands Recreation and Park District and the Sacramento Tree Foundation in support of the SacTree NeighborWoods, which prioritizes tree planting in under-canopied communities across Sacramento County.
SMUD has enjoyed a decades-long partnership with the Sacramento Tree Foundation. Through the Sacramento Shade program, SMUD customers have planted approximately 600,000 free shade trees since 1990.
WHAT:
North Highlands Park Planting
WHEN:
Saturday, March 19, 2022 from 8:45 a.m. to 1 p.m.
WHERE:
Larchmont Park, 6528 Thomas Drive, North Highlands, California, 95660
WHO:
North Highlands Recreation and Park District Board Members Pat Williams and Crystal Harding Jenkins
Sacramento County Supervisor Rich Desmond
Sacramento Tree Foundation
SMUD volunteers
Members of the community