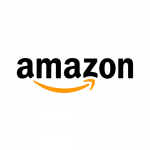 Amazon.com today announced plans to open its tenth California fulfillment center in Sacramento. The new facility, the fourth California fulfillment center Amazon has announced within a span of four months, will create over 1,000 full-time hourly roles.
In addition to the recently announced fulfillment centers in North Sacramento, Tracy and Eastvale, Amazon currently fulfills customer orders at its seven Golden State facilities in Moreno Valley, Patterson, Redlands, Rialto, San Bernardino and Tracy. The company also operates sortation centers in Newark and San Bernardino.
"Our ongoing expansion in California, which started just four short years ago, is the result of two things: incredible customers and an outstanding workforce in this state," said Akash Chauhan, Amazon's Vice President of North American Operations. "Customers are seeing on a regular basis Amazon's customer obsession, innovative culture, and operational excellence – all of which is driven by the 14,000-plus Californians who work in Amazon fulfillment centers across the state. We are incredibly proud of what has been accomplished in California."
Amazon employees at the 855,000-plus-square-foot Sacramento fulfillment center will pick, pack, and ship smaller customer items, such as books, electronics and toys.
Roberta MacGlashan, Chair of the Sacramento County Board of Supervisors, said Amazon's announcement was "welcomed news for the County." She continued, "Amazon coming to Sacramento represents a big step forward as our community continues to grow. We have seen Amazon be a positive influence elsewhere in the state, and we are pleased that Amazon has chosen to invest in this region as well."

"Amazon's ongoing expansion is creating even more jobs and economic growth for California," said Board of Equalization Member George Runner. "This new Amazon facility will provide exciting new employment opportunities forSacramento-area residents and even speedier service for customers."
Full-time employees at Amazon receive competitive hourly wages and a comprehensive benefits package, including healthcare, 401(k) and company stock awards starting on day one. Amazon also offers regular full-time employees maternity and parental leave benefits and access to innovative programs like Career Choice, where it will pre-pay up to 95 percent of tuition for courses related to in-demand fields, regardless of whether the skills are relevant to a career at Amazon. Since the program's launch, employees are pursuing degrees in game design and visual communications, nursing, IT programming and radiology, to name a few.
To learn more about working at an Amazon fulfillment center, visit www.amazondelivers.jobs.
The project is being developed by Seefried Industrial Properties and USAA Real Estate Company.