Last night at 9pm, the California Highway Patrol received reports of a sideshow taking place at Dutch Haven and Elverta Road.
When officers arrived on the scene, there were over 100 vehicles and pedestrians blocking the intersection.
While officers were dispersing the crowd, CHP officers attempted to make a traffic stop on a Honda Accord. The Honda Accord failed to yield and a pursuit was initiated.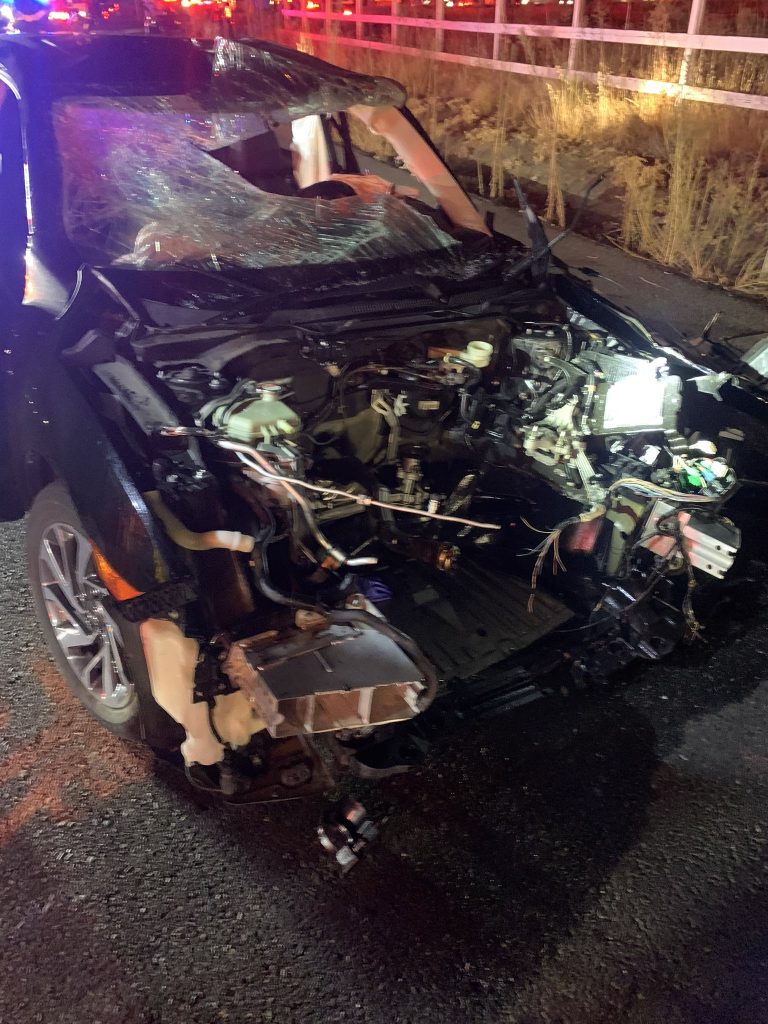 Ultimately, as the Accord was traveling southbound, the driver entered the Elkhorn and Dry Creek intersection against the red light and collided with a Honda Civic traveling eastbound on Elkhorn.
The driver of the Honda Civic was transported for major injuries. Her fetus suffered fatal injuries. The passenger suffered moderate injuries and was transported to a local hospital.
The Honda Accord was occupied by a juvenile driver (17 years old), one juvenile passenger (17 years old), and two adult male passengers.
The passengers in the Honda Accord were transported to local hospitals for complaint of pain injuries.
The suspect was arrested, medically cleared, and booked into the Sacramento County Juvenile Hall for multiple charges related to the pursuit and injury causing collision. Drugs or alcohol do not appear to be a factor in this collision.